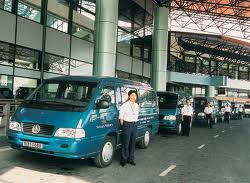 Let Streamline Minibus Hire Take You To Cardiff
or over ten years, Streamline Minibus Hire has been your premier coach and bus booking company. They make it much easier to reach your destination without any hassles. With offices all over Europe, Streamline Minibus Hire provides their services to many types of clients.
These clients include: Corporate, Educational & Private
Streamline Minibus Hire specializes in providing only the highest quality service to its clients. Using their unique booking system and network of over 100 operators they can plan out the entire process of your trip, which means you won't have to go to the trouble of getting it all figured out.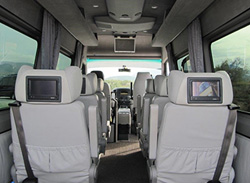 Streamline Minibus Hire
When you hire Streamline Minibus Hire, its team of consultants gets right to work. They analyze your travel plans, and proceed to put into place the vehicles that you will need in order to transport you through your journey. Cardiff is known as the youngest capital city in Europe. It has a long and storied history. From its beginnings as a Roman fort in 50 AD to now, it has seen tremendous growth over the course of its history.
If you are planning a trip to the lovely city of Cardiff, Wales, Streamline Minibus Hire can make your visit a seamless and easy one. There are several attractions to enjoy in Cardiff.
These include:
National Museum : Known for its wide range of art masterpieces and historical exhibitions.
Cardiff Castle : A 19th century historical adventure.
Cardiff International White Water : An exhilarating experience! Grab a canoe and go crashing through the waters of Cardiff! Book your trip today with Streamline Minibus Hire!
See what our customers are saying
"Quality service always from Streamline minibuses in Cardiff. I have been using them for over 5 years and have always got a 5 star service on all aspects of minibus hire."Carl Roach